New York City Here I Come-BlogTour NYC
Well, I'm all packed up and ready to go! #BlogTourNYC starts today as I fly across the country to join up with my blogging peeps to cover the Architectural Digest Home Design Show and all the latest and greatest design coming out in our industry!
Why do these opportunities inspire me so much? As I say in my "About" page here on my new web site, being in a service business is all about how I can serve you best. So knowing what's going on in my industry and trending in the design business helps me to service my clients better, and keep you up to date on industry trends here on my blog.
It really is about both, traveling to New Lands and seeing with New eyes; plus interacting and exchanging information and ideas with other industry leaders, and peers in the design business. NYC here I come!
So once again, thanks to Modenus for this incredible opportunity to join BlogTour, and to all the sponsors who help to make this possible!
With a special thanks to Ms. Veronika Miller for her inspiration of this event we call Blog Tour.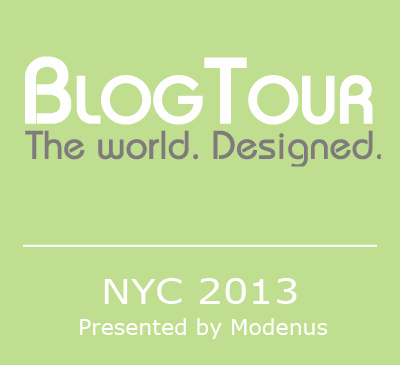 Stay tuned for highlights and recaps of our trip right here, on twitter #BlogTourNYC, on my Facebook biz page, and on Pinterest. See you around! Cheers
What inspires you in your field of expertise? 
Comments
comments