Serenbe-Community Living
As I discussed in my post on Home Trends Part 2, there is a renewed interest in urban living and planned communities as people try to simplify their way of life and the quality of it.  Personally I prefer the concept of planned communities (or small towns) as they benefit a slower and more intimate way of living.  They address real problems such as-drive time (and cost) for daily living needs; connection with our neighbors and the sense of community we crave; additional ease for aging in place; while still maintaining a back to nature and organic way of life.  Recently I read about a planned community in Georgia that I consider a great example of what I'm talking about.  Here in their words:
SERENBE is found in the heart of Chattahoochee Hill Country. This 40,000 acres of bucolic southern countryside is about the same size as Napa Valley, and is one of the last undeveloped stretches of land in the Atlanta area.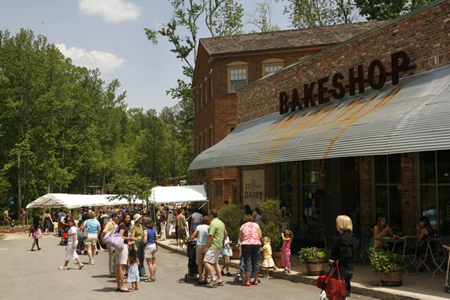 The founders, Marie and Steve Nygren, discovered the property on an weekend outing and purchased the first 60 acres, along with the existing buildings, in 1991 and in 1994 they sold their Atlanta home and relocated full-time to Serenbe. In 1996, they turned the 1930s horse barn next to their house into guest rooms and opened the Serenbe Bed & Breakfast.  From there they progressed as they continued to buy up land to protect it from growing development and formed a team to help create their dream with intention.
Unlike typical suburban forms of development, Serenbe uses an innovative density plan that fosters architectural diversity and undomesticated stretches of nature.  It is being developed the way towns used to be across America and the way those charming European towns are, that we visit and come home wishing we lived in.  The plan is, 30% for high density living-cottages, homes, small service industry; and 70% open and sustained land.
The master plan for the settlement calls for three hamlets based on sacred geometry principles with buildings clustered along a serpentine-like omega form fitted to the undulations of the land. The result is that the omega form creates a closer relationship between the community and the surrounding natural beauty of the land.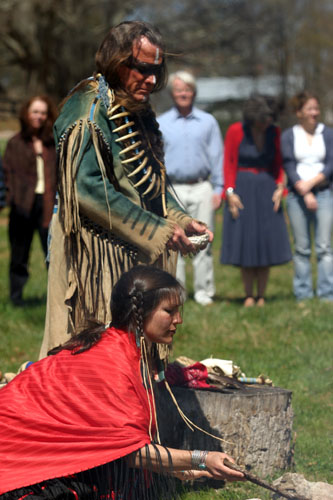 At Serenbe they value:
Nature… because people can live more fully when connected to nature's wonders
Passion… because living passionately is the most rewarding of lives
Creativity… because creative people live lives of great passion, and can help the rest of us do the same
Community… where people are accepted for who they are, not what they are
At Serenbe they foresee:
a community where people authentically live, work, learn and play in celebration of life's beauty
a place where connections between people, nature and the arts are nourished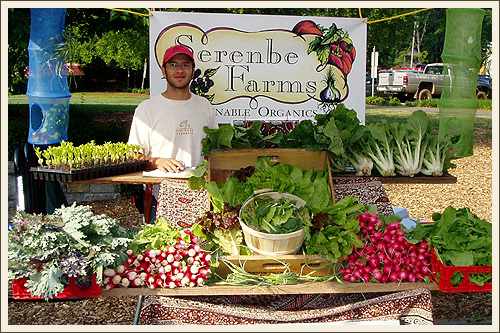 At Serenbe they:
Bring people together to learn and explore ideas about the environment, sensitive development, and new ways of thinking and planning for the future
Model beneficial ways to both preserve and develop land
Connect artists, artisans, and art lovers to create and experience art in its fullest range and glory
Place special emphasis on the "earth-centered" arts to celebrate the cultural and ethnic heritage of the Chattahoochee Hill Country
Link our commitment to the environment with creative vision to create and celebrate art
Use today's and tomorrow's technology as tools to connect people with nature and the arts
Share valuable lessons about art, the environment, technology, and sustainable and green field development with others
Explore how the arts and technology can be integrated in support of one another in the creative process
all photos from Serenbe's web site
And by creating real community people can draw together over gardening, over cooking, over books, over art, over ideas, and yes, even over back fences.  They say that if you want to change the world, you should start in your own backyard. If that's so, then Serenbe is quite a beginning.
If I wasn't committed to living here in Sonoma with my family, I would seriously think about moving to this Little Bit of Beauty™ for sure.  Could you live here?  What is your ultimate vision for your lifestyle?  Leave me a comment, I'd love to know!
Comments
comments