OneHope Wine: A Business Model That Gives Back
Our California Wine country is all about wine and food, and good wine and food at that!  So it takes a lot to get me excited about another new wine.  ONEHOPE did though!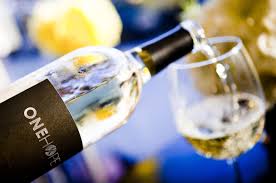 It is a good everyday wine that has designed a GREAT business model, one that is all about giving back.  ONEHOPE isn't a charity, but a for-profit enterprise that donates 50% of it's profits to partner charities through the creation of cause specific varietals of wine.  The wines are all priced under $20 and can be purchased in 10 states and ordered on line in 26 more.   
Based in Newport, CA a band of  eight altruistic 20-something's headed by the company's 25 year old founder, Jake Kloberdanz and partnering with winemaker David Elliot of the Sonoma Wine Company, they conceived a "caused-based" business plan that donates from each of its labels to an apt cause such as the environment, autism, our troops, breast cancer and aids.
Grapes are harvested and the wines made and bottled by David Elliot right here in Graton, (literally one mile from my house).  And, in addition to this already inspiring story, the Sonoma Wine Company is committed to reducing its footprint on the environment and local community through resource conservation, solid waste management and state-of-the-art waste water treatment technology.   Sonoma Wine Company is a member of the Sonoma County Green Business program and the Wine Institute's Sustainable Winegrowing Program!
ONEHOPE has also created a Charity Affiliate Program, or CHAP for short, to create a cause specific varietal for your favorite charities or fundraising group. To participate, you would simply submit a logo and the vital information about your fundraiser or charity.  After reviewing and processing your request, they will then create a custom microsite connected to their existing ONEHOPE Wine site.
It is clear that the idea behind ONEHOPE Wine is larger than just wine; it's really a brand that stands for hope and unity of purpose.  It is in every sense a culture, a lifestyle, and an umbrella under which many causes can be served and millions of lives made better.  Wouldn't it be great if we saw more businesses designing their business model this way?  It's "a little bit of beauty".  So, raise your glass to good taste, giving back and sustainability with a little bit of Red Red Wine ..!
SALUTE
Comments
comments