What is Sonoma Style ™?
What is Sonoma Style ™?
I live in a part of the world that is not only beautiful, but a place that many people want to live and dream about retiring to. They are drawn by the weather, lifestyle, and the romance of living in wine country. Who better to help someone re-locate, or buy a vacation home for their family and friends then someone who moved here for that very same reason? And Sonoma Style™, well, it's that unique and wonderful quality of life found right here in Sonoma County!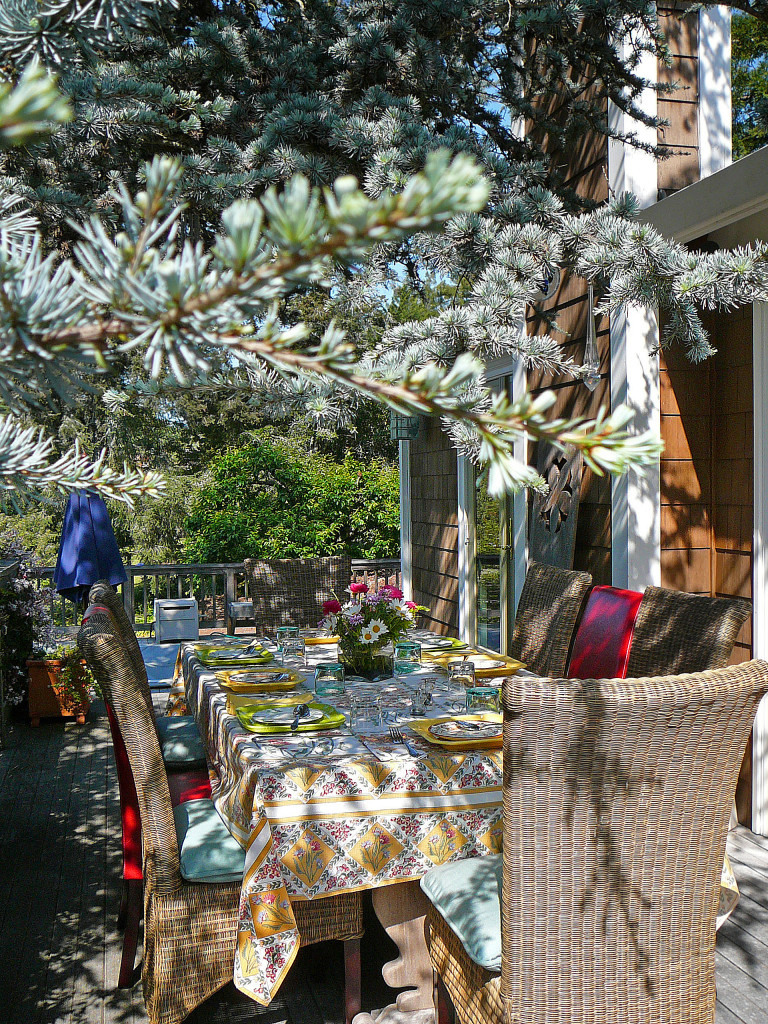 In 2001 I came to Sonoma County without knowing anyone. I needed a change, and had always dreamed about living in wine country. So, almost at the toss of a coin I ended up living in Bodega, town of 176 people, Hitchcock's birds, 10 minutes from the coast and so beautiful it boggled my senses.
Well, I fell in love with living here. Not only because of the weather, but the quality of life is truly sublime.
Here are the core values that make it so wonderful:
Food + Wine: Yup, Sonoma County is now the #1 wine destination in the USA today, and for good reason. The quality of our wines are world renowned and these wines have drawn in some of the best chef's in the world. And, as the Slow Food capital of  the USA, farm fresh and organic foods are harvested and brought right to our tables, in our restaurants, farmers markets and groceries stores county wide…and yes, sigh, I've put on weight, but it's all so good!
Natural Beauty: Unlike other wine country destinations, we not only have magnificent vineyards on rolling hills, but we have the rugged Northern California coastline, and amazing redwood forests as well. This makes for all sorts of wonderful outdoor activities like biking, horseback riding, hiking, kayaking, camping and of course, entertaining in an indoor/outdoor way. Our outside becomes an extended part of our everyday living space, and that is a marvelous thing indeed!
Sustainability: There is a certain awareness here in Sonoma County. Not only are we leaders in alternative energy sources, but the per capita hybrid or electrical cars to total is one of the highest in the USA today. It's a more thoughtful way of living which expands into every area of daily life. From an emphasis on clean and organic food, to the cars we drive, and the way we energize our homes; and to a slower, more appreciative and mindful way of living. Sustainability is key to our quality of life.
Art + Music: Yes, where there is beauty and nature like ours it tends to allow the creative spirit to flourish. So there is an abundance of wonderful artists and musicians. All of which perform and show off their work. From Wineries with great musical events along with great music venues; to galleries and open artist studios. There never is a week end or a week without fun events taking place.
Sonoma Chic: There is a certain élan, a laid back casual flair for life here in Sonoma County. It's not flashy, it's not in your face. I tell my New York friends that compared to Napa, we here in Sonoma are more like upstate NY. A little more quiet and "crunchy".  While Napa is more like the Hampton's. A little more flash and dash, and a bit more conservative. From our architecture, to our entertaining style, we make a statement that say's "breathe" and slow down, enjoy the moment and revel in life.
All combined these are the core values of Sonoma County that create that wonderful quality of life that people all over the world are searching for. I hope to share some of that here on  IT Sonoma Style ™, and of course with anyone and everyone moving here!
If you, or anyone you know is looking to move here, have them give me a call. I'd like to help you all find IT !
 Cheers
Comments
comments