Cornerstone-Sonoma Style™

One of my favorite places to visit, either by myself or to take guests is CornerStone Sonoma.  Located on the outskirts of the town of Sonoma on Rt. 121, it is truly an experience not to be missed.
It all revolves around a series of walk-through gardens showcasing new and innovative designs from the world's finest landscape architects and designers. When commissioned, these artists were given the freedom to create anything from traditional gardens to modern, conceptual installations.  They are inspiring, tranquil and can just plain tickle your fancy!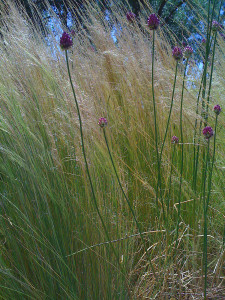 CornerStone is also a chance to indulge in the best of wine country living. There are unique retail shops and galleries, 3 fabulous wine tasting rooms, and seasonal culinary delights and locally produced specialty foods to eat in or take away.
The shops include Artefact Design and Salvage (One of my favorite for unusual and unique pieces that I incorporate into many of my interior design projects), Zipper (filled with great gifts and unique home products), a couple of terrific garden stores, and a fabulous modern art & sculpture gallery called A New Leaf.  If you like more traditional antiques, be sure to head just down the street to Sonoma Country Antiques and check out the great French and English one of a kind pieces and well made reproductions!
CornerStone also offers the opportunity to hold events there, and is a particularly fabulous location for outdoor weddings in a beautiful wine country setting.
If you haven't been there yet be sure to visit this unique and inspiring place.  There are so many Little Bits of Beauty, either things or ideas that you can take home with you! Check it out and let me know what you think.
Comments
comments