Sculpture, Mosaic and Gardening-a view from Santa Rosa Interior Design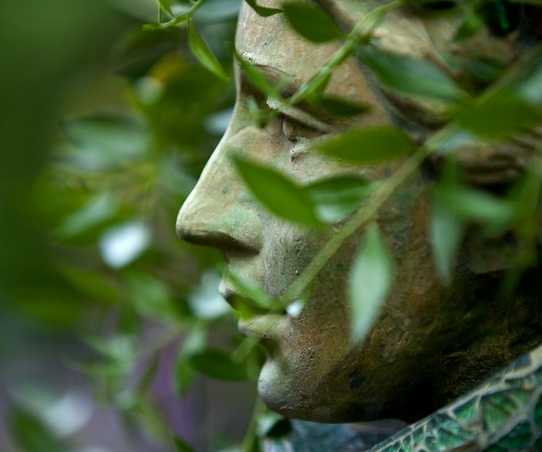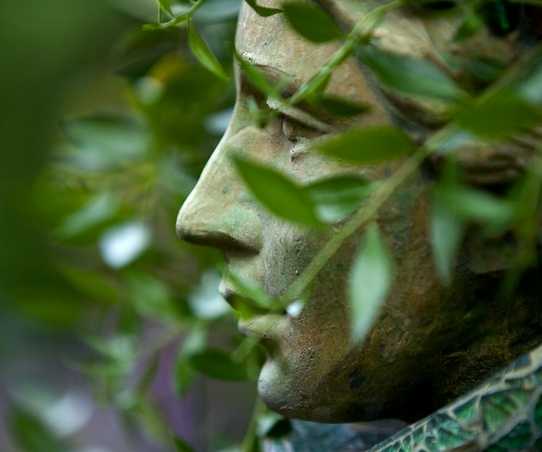 Photo by John Burgess, Santa Rosa Press Democrat
…you have to give life to the things you create…Peter Crompton
Sunday I went on a spring garden and house tour here in West County Sonoma.  A fund raiser for a great local organization, Food for Thought, I was inspired and stimulated creatively by each and everyone of the fabulous gardens I visited.  But by far, my favorite was the Sculpture Garden.
Peter and Robyn Spencer Crompton are the creators of these hidden treasures that rise out of and are part of mythical and magical gardens designed by Kamala Crompton.
Peter is a sculpture and freelance theatrical designer.    His body of work includes Ballet, opera, musicals, contemporary and period drama, experimental works, and several world premieres.  As one of the most sought after designers in the San Francisco Bay area, He works for many Bay area companies including, Festival Opera, Marin Theater Company, Revels, Napa Valley College Lamplighters, Lake Tahoe Shakespeare Festival, Opera San Jose and Willows.
Robyn is an internationally exhibited quilt maker and theatrical costume designer. Robyn has found mosaics to offer the physical manifestation of the mythological spirit that inspires her. Her garden sculpture is created to give voice to the "mysteries of life that have no other language".
Together and independently they create these magnificent sculptures. Peter sculpts the forms and together Robyn and Peter create a concrete surface strengthened with polymer fibers and additives. Then it's up to Robyn to clad the forms in mosaic materials utilizing glass and found objects. To her it is the part she likes best. "It's where meaningful content and glistening surfaces join elegance of form creating something significant as well as beautiful."
All I can tell you is that I felt transported by the beauty and the fantasy, and totally rejuvenated by the sanctuary of this garden.  Thanks to Kamala, Peter and Robyn for a magical afternoon!
Photo by John Burgess, Santa Rosa Press Democrat
Come and take a walk through their own personal garden…the story starts 37 seconds in.  Their art is also available for sale.  Enjoy!
Comments
comments