Is it Technology, Energy or our Mind?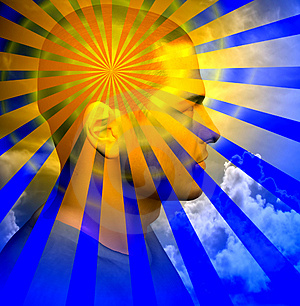 I have always been fascinated by the unseen and the interaction between our mind, our body and our physical world.  It's why I've created a system I call Energetics of Space™ (or ESp),  my theory that everything is interconnected and interacts through energy, even design. Recently I read about two technological designs that seem to verify my thoughts…one is coming out soon, and the second one is currently on the market.  These completely captivate me and seem to be further evidence of the interaction between all energy, whether physical or not.    The first one is a 3-D sensing device called the PrimeSensor™ which will be available this November via the X-box 360.  I first read about this in Fast Company a couple of weeks ago…This technology will soon be found everywhere from hospitals to cars.
The PrimeSensor™ Reference Design is a box that is able to perceive the world in three dimensions and to translate these perceptions into commands that can control TV's, computers, cars etc. The solution includes a sensor component, which observes the scene ( us users and our surroundings), and a perception component, or brain, which comprehends the user interaction within these surroundings.  Imagine this scene, as described by Giovanni Calabro in his article for Fast Company Design entitled "Gesture-Sensing Tech Will Soon Change Our Everyday Lives".
After a long day at work I walk out to my car; it recognizes me and opens without a key. After I sit in my car, my height and weight are registered and the airbags adjust accordingly for safe deployment. After driving a while I start to nod off. The movement of my head is registered and Michael McDonald's "What a Fool Believes" plays full blast to wake me. When I arrive at home, I stand in front of my entertainment system and gesture to initiate interaction. It recognizes my face and pulls up my contacts rather than my wife's. Using just my hands, I flip through my contacts, select one, and begin video conferencing with him.
Take a look!…
The second product which is currently on the market is called the mind lamp™, a new ambient LED lamp that looks a bit like a re-designed lava lamp and moves between deep hues of white, red, orange, yellow, green, cyan, blue, purple, and magenta.  Being a color addict you can imagine that this just gets my YaYa's going!  AND…perhaps the most interesting feature of the Mind Lamp™, is that several research bodies have found significant evidence that the human mind can have an organizing effect on random systems. In other words, evidence suggests that the Mind Lamp™ can be influenced by consciousness – our subjective thoughts, moods, and intention.  The ultimate mood ring…YES [fist pump]!
Take a look at this…
So, what do you think?  Like?  Not Like?  Do you believe that energy can interact this way?  I'd love to hear your thoughts in the comment section below…
Comments
comments