The Summer of Color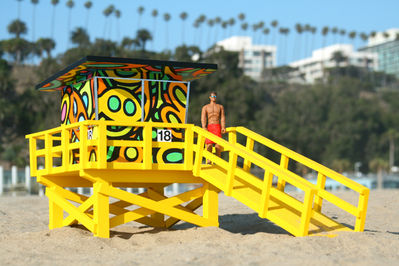 Now here is an inspirational project and a colorful one at that.  I read about this on the Let's Colour blog, one of my favorites!  It's called the Summer of Color and is happening right now in Los Angeles, CA.   By the end of September the LA County lifeguard towers will all be transformed into a collective work of art, a span that ranges from Zuma Beach to San Pedro.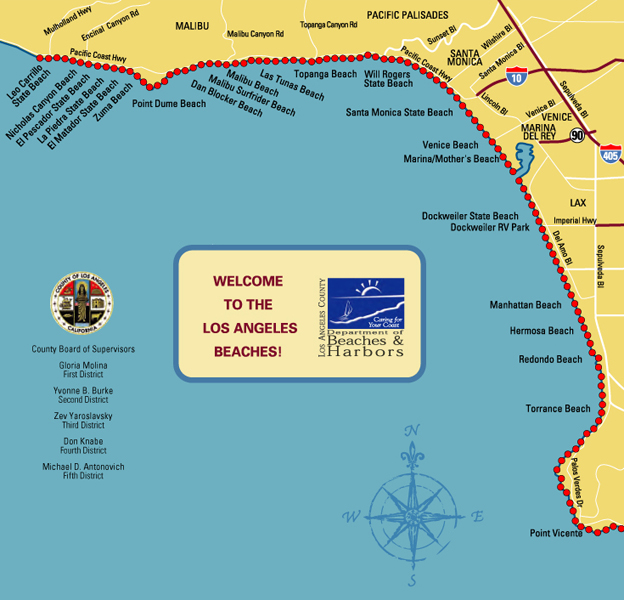 Summer of Color is run by the organization Portraits of Hope which is the culmination of the efforts of nearly 6,000 children in schools, hospitals, and social service programs – and more than 2,500 adult volunteers – who have participated in the initiative's program activities, which included the painting of the panels now installed on the walls and roof tops of the towers.
Portraits of Hope was founded by Ed Massey and Bernie Massey in 1995, and continued their utilization of art and poignant visual imagery for large-scale projects of social consequence.
Developed initially for seriously ill and physically disabled children, this program conceives and develops one-of-a-kind motivational art projects that merge the production of dynamic public art works with creative therapy for hospitalized children and civic education for students of all ages.
Today Portraits of Hope includes a core education program that focuses on social issues education, and projects that serve as creative therapy for children and adults coping with serious health and physical conditions.  Portraits of Hope has provided children and adults facing cancer, burn trauma, spinal injuries, HIV/AIDS, head and brain injuries, and other serious medical issues with innovative, fun, and therapeutic activities that let them enjoy and take pride in themselves during the course of their medical care and/or rehabilitative treatments.
Some of their public projects to date are: a Garden in Transit that painted the NYC taxicabs and turned them into driving flower gardens; to painting Blimps, race cars, barges, New Orleans Schools and Buildings, and creating vibrant panels which were shipped to rape crisis centers, rehabilitative centers, hospitals, senior care facilities and other human service facilities.
FYI…want a pair of boardshorts as a personal style statement and to reflect these fabulous designs?  Visit Shortomatic and buy one of their colorful patterns, or get creative and design your own!  Then you can be a part of the Summer of Color for years to come.
Once again, color, art add a little beauty and uplift the world.
Can you support this colorful project by transforming your own space in the color of Hope?
Comments
comments