Ron's Home Office:Part 4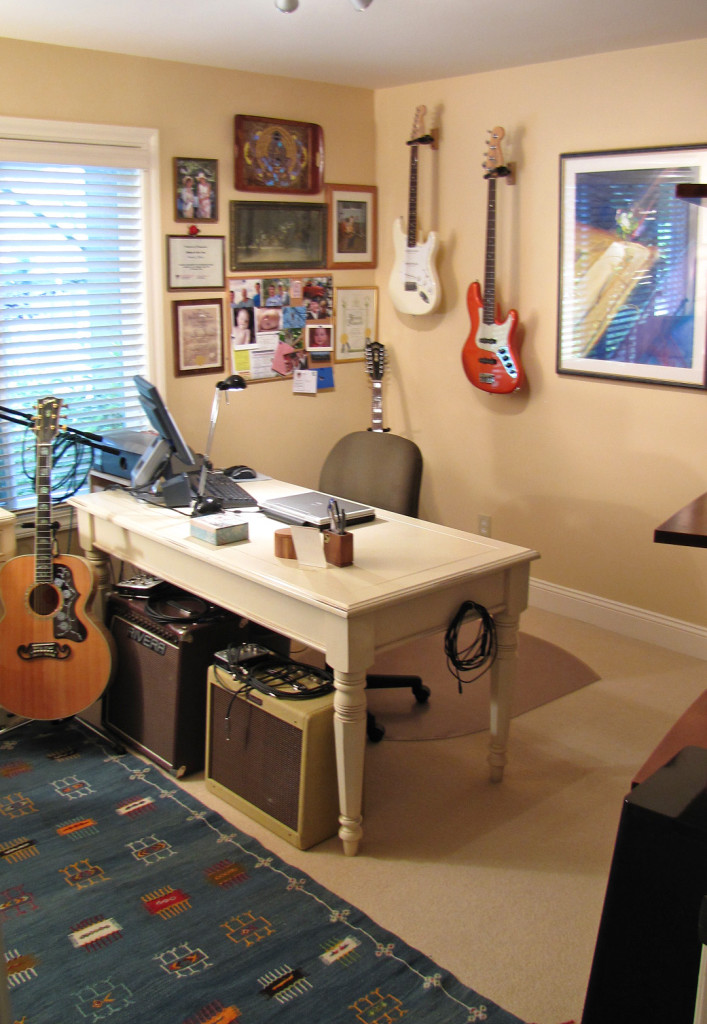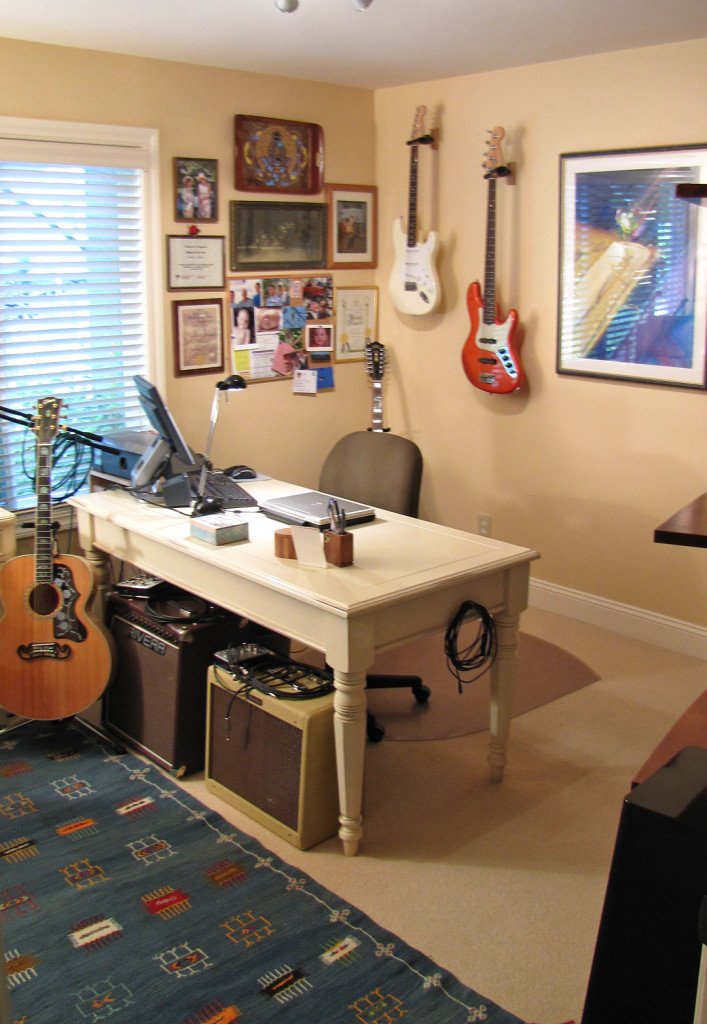 Well, I was going to stop at Part 3, but it seems that showing just my office in the "Home Office Switch" saga is not enough. Many people have commented that they want to see Ron's office as well. I think they are concerned that he might have the short end of the stick after seeing my new and BEAUTIFUL office!  But I say, it is a win win for both of us!
We moved Ron's recording equipment and guitars into my old office.  We left him a smaller desk so he still has a place to check his email and do a bit of work if necessary from home.  In this room he has shelving to display his many objects representing many of the things he loves, from cars, baseball, birds, trees, golf, the Free Masons and of course….his love of music!
And…he has his real estate office,which I also designed, in the one block of lovely downtown of Graton.  There he has three desks, one for him and his two sons, plus a conference table where they all can work with clients.  He is quite the mayor of that town as he is the sixth generation who is born and works in West County Sonoma! (our grand daughter is the eighth generation born and living here!) So he does get a lot of visitors who come in wanting to know the history of the town etc.  Perfect for a realtor!
He is happy with both his rooms, I am happy with my office, so as I said at the beginning, it's a win win for both of us.  Check out his space in the video below!  What can you do to shake up the energy and get it moving in your office?
Comments
comments