4 Home Trend-Part 2-2011 and Beyond
We are entering a time where collaboration, innovation and inspiration are key in creating our future lifestyle.  It's time to take a look at how we really live and begin to change the housing industry to support us.   Part 1 of this report dealt with soft trends, or trends for decorating our interiors.  This part takes a look at the larger view of trends in the way we will be living as we move forward in this 21st century.
Here are the top 4 trends as I see them:
1. Rightsizing: The buzz word is downsizing, I prefer to call it right sizing.  For some, in fact, it is going smaller.  The baby boomers are now empty nesters who are getting older and want to live  an easier quality of life.  They are in fact down sizing, whether it's a smaller home or fewer of them; along with a core group of young first time homebuyers who's sensibility is to live a simpler way of life.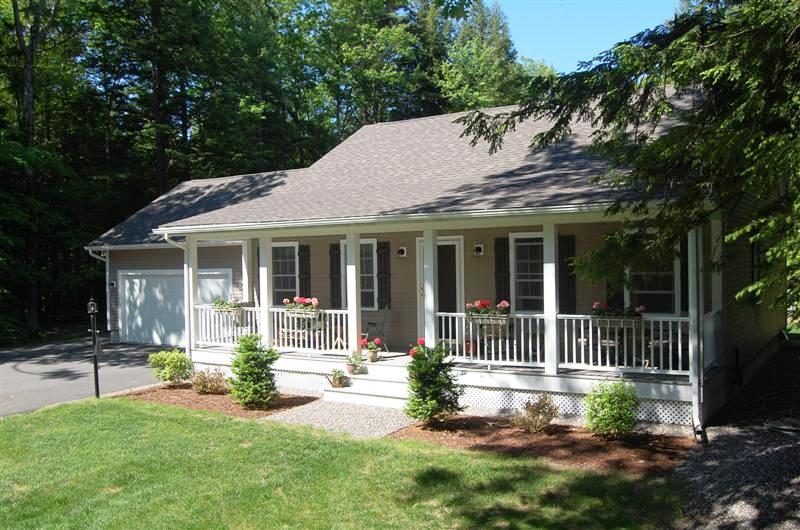 For others, there is a desire to create a space that flows the way they really live their life and truly fits their needs, not some cookie cutter McMansion created by a developer as a business investment.  I call this right sizing and it is part of the Slow Home movement. Some signs of this are:   
Square footage is down in home purchases
children are being home schooled so need a study space
more people are working out of their home and need a work space
retirement communities are on the rise.
the vrbo business is growing as people sell off second or third homes
Grown children are moving home once again, along with aging parents (see more on this below)
2. Re-Purposing: As part of repurposing we will see old industrial parts being used in interiors as a design element (see Part 1), as well as in architecture.  One architect who has come to my attention in the last few years is Tom Kundig from Olson Kundig Architect firm up in Spokane, Washington.  His use of old industrial parts is pure genius.  From old metal tubes to pulley systems that do everything from open up walls to lower and then hide away lighting fixtures and even TV's.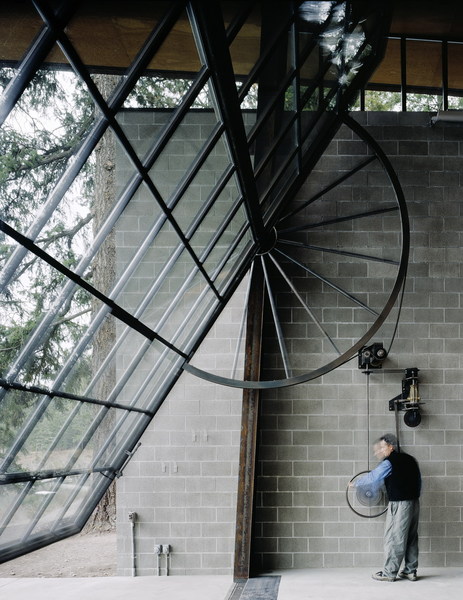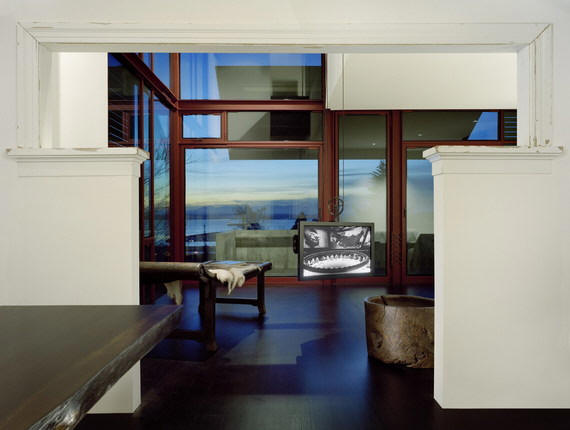 Softer examples of re-purposing are:
to take rooms that are no longer used as titled and use them for something you really need. For example-formal dining rooms turn into libraries or craft rooms; master bedrooms where you spend 90% of your time sleeping and which are often the second largest room in the house and the lightest are turn it into a home office where you spend 80% of your waking time.
turning a pool house into a mother-in-law's apartment
turning the 4th bedroom into a master bath and walk in closet to the master bedroom
re-upholtering antique furniture or family heirlooms to make them part of your tradition
Remodeling or Renovation in general is a way to re-purpose a space
renovation of an existing home so that it flows and works to support the way you really live
renovation of kitchens and bathrooms to update and yes, they still can add value to your home
renovation of large buildings for the good of a community is another form of repurposing…such as the renovation of some of the pier buildings here in San Francisco for the Americas Cup, or the rehab of an old insane asylum in Göteborg, Sweden, turning it into a full fledged community with living space, retail and entertainment space, and complete gym.  All positive repurposing projects.
3. Renewed interest in Urban Living and Community: There has been a resurgence in urban living in general, but economic realities like high foreclosure rates, increased commuting time and overall living costs are key drivers in altering our housing needs.  There is also more interest in things like front porches and town squares, as people look to connect with their neighbors and become more involved with the people in their community.  And lastly, urban living supports lower-maintenance homes which feed into the elderly's wish for ease as they age. While American's in general do not live well together, there is an increase in, and desire for planned communities such as the fabulous Serenbe Community in Georgia, along with several co-housing models, some of which are built by the owners and are aimed at low income households.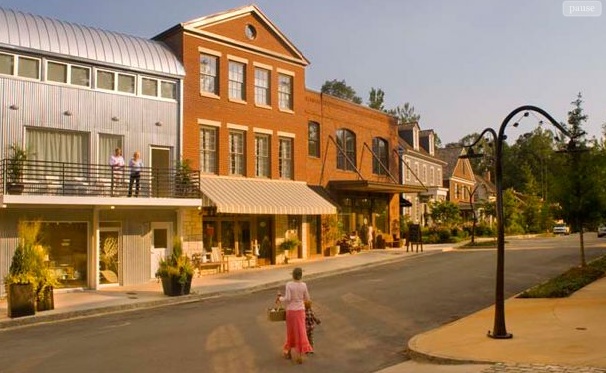 Multigenerational housing is also becoming more popular.  This is reflective of the growing numbers of immigrant households where multigenerational living is the norm. Additionally, the housing and economic downturn has created the need for more multigenerational households due to-many college grads unable to find jobs, and therefore returning home, and elderly parents who can no longer afford nursing or assisted living and who are moving in with their children.  This is spawning an interest in multiple master bedroom suites which offer a feeling of privacy for family members.
4. Design enters the field of Sustainability: From young people to old, and in our personal environment to our natural one, we continue to look for ways to sustain our selves and our environment. This affects our living style in several ways including the advent of  design in the field of sustainability.  The Future Evolution House, located in Austria, is a prime example of this concept:
well designed form
the idea of several modules that comprise our home
communal living space is the hub of the house with the kitchen as the center; providing a place for family and friends to share meals as a social and community experience, not just as a nutritional need.
the office/work/creative space
the sleeping module
Kitchens as media hubs, bathrooms as lounges
combine energy efficiency with smart modern design
the trend is moving away from passive houses to active houses (i.e. producing more energy than they use)
Smart NOT complicated technology
Environmentally friendly technology should be both practical and attractive, giving it it's own aesthetic form.  We must bring fun, pleasure and sensuality to environmental issues.  If it's only about doing without, people won't join in. Matthias Horx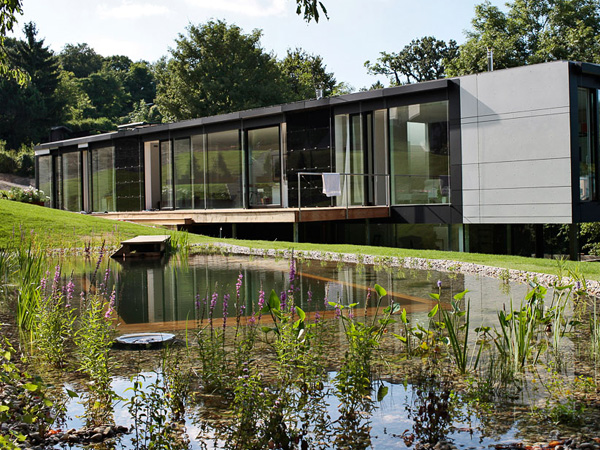 What changes are you experiencing in your lives that would substantiate these trends?  Are there any other major areas of change that you can see affecting the housing industry?  Leave a comment below, I'd love to know what you think!
Comments
comments