DeClutter! – Simplifying Life: Part 1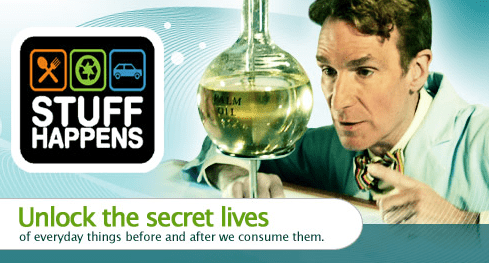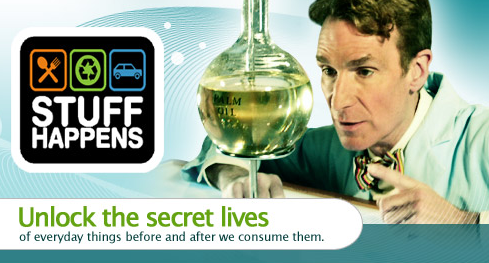 Let's face it…we all love stuff!  Unfortunately, so much of our stuff is seldom needed, used or even looked at and…often times we don't even know it's there any more as we tuck it away.  It's important to understand  
why we want to get rid of clutter
…all the stuff that  takes up our time, space, money and energy…valuable resources that could be used for other more productive things …and that make our lives in general messy and noisy. Things to think about:   
What does your stuff say about you?
How much of your space is designated for, or used as storage?
If you didn't need so much space for your "stuff," what could you do with this space?
Consider the time and effort you invest in caring for your belongings. Could you use this time to take up a new hobby; relax with family and friends; achieve new goals?
How often has the stress you experience in your life been related to your material possessions?
Have you ever gotten frustrated with not finding something, gone out to buy another of this "thing", and then found it when you returned home?
If your space is cluttered, chances are your mind is cluttered.  If your mind is cluttered it is hard to focus and get things done.  As Peter Walsh, Oprah's professional de-clutter expert, says in the video below, "Oprah is extremely organized which is one of the reasons she is so successful".  So chances are, the more organized you are, the more organized your mind and your life is, and therefore the more successful you are at living life the way you want to. Also, if there is no empty space in your home, or mind for that matter, there is no room for something new to come in. From a new piece of furniture to a new client, to a new love, to a new idea, there needs to be space for the new to come in!  This is true for everything, from our homes, our place of business as well as our person. And, sentimental clutter can be the most difficult of all to let go of and toss, recycle or give away.   What I mean by sentimental clutter are those books, pictures, and baby things we find ourselves moving from place to place, which stay in boxes we haven't opened since childhood.  We tell ourselves how valuable these things are, and yet, more often than not they're not displayed in a place of honor — they're boxed and hidden in a closet, basement or attic.  As we downsize or right size what can we do with all of this? So what should we do with these treasured items that we're afraid to get rid of?   There are many great ways to declutter your sentimental things.  For example go through each room and make three stacks .
Stack 1: Items that can be scanned, photographed or digitized for saving
Stack 2: Items you want to display proudly on shelves or other areas in your homes
Stack 3: Items you're not sure about
And don't forget — while decluttering you may always come across those items you're ready to simply give away and forget about. No need to stack them into a pile — simply carry them straight to your donation box.
Comments
comments