Color of the Year 2011: From Rose to Coral
Pantone has announced their prediction of the color of the year as PANTONE® 18-2120 Honeysuckle.  While Pantone Color Institute is the company that largely sets color standards for the fashion and home industries, personally, I don't completely agree with them.  And, having been a trend director and color specialist in the retail industry for 15 years, I think I can comment. "The reddish pink shade lights a fire to your senses and revs you up", says Leatrice Eiseman, executive director of the Pantone Color Institute.  "It's much livelier than 2010's color of the year: turquoise.  That was supposed to have a calming, escapist effect on the public's collective psyche after all of the bruising economic challenges, Eiseman says, but now we're ready for something stronger while still not moving quite at full-steam ahead."  I do agree with all this. When I personally look at honeysuckle though, I say hmmmmmm, not…BUT…if you take this color and broaden it from rose, pink and watermelon, to coral and salmon, now I say that this RANGE of color is something to get excited about!
Earlier this year I traded offices with my husband and ended up painting my space Benjamin Moore: Coral Rock #32.  I remember thinking at the time that coral would be a great color for this next year…and yes, I'm feeling quite on target with that prediction.  Because, I LOVE working in my home office, and visitors LOVE spending time here with me!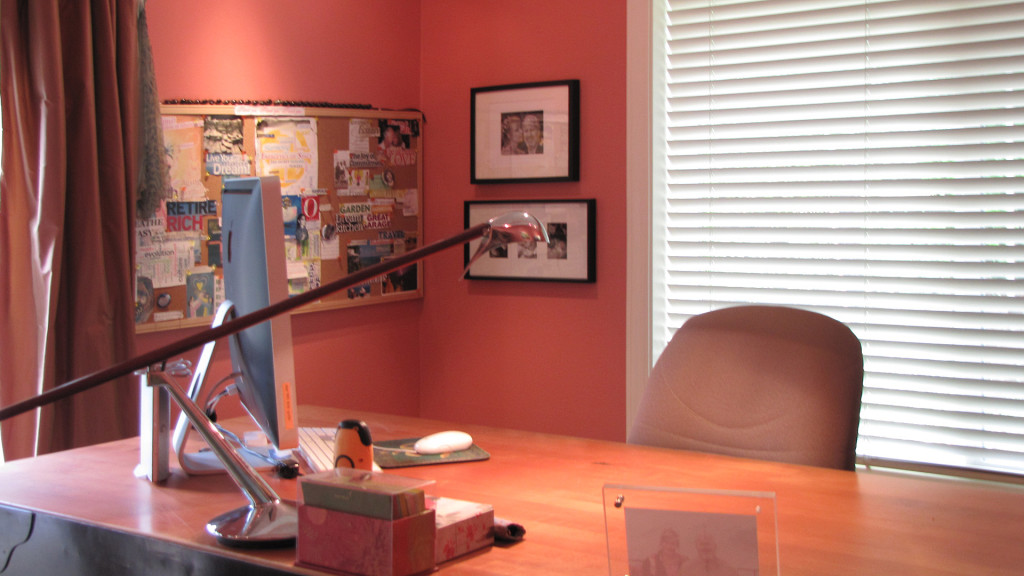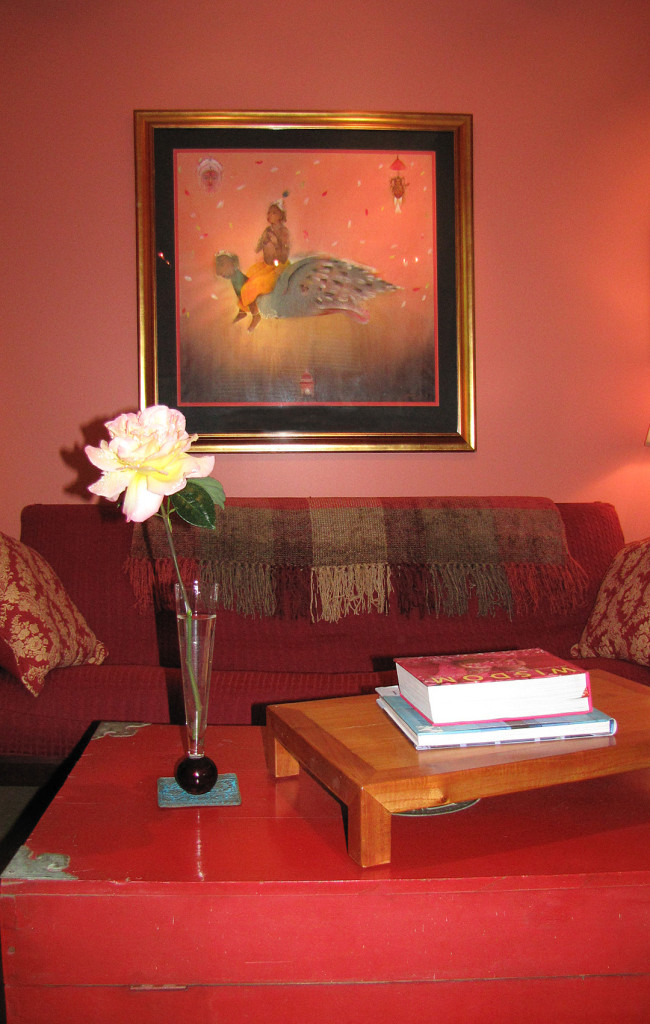 Looking at the pink shades we sometimes referred to a healthy person as "in the pink"; content and happy people are described as  "tickled pink"; pink is also known as the color of the heart and love; so it's no surprise that pink is viewed as a positive color.  Warm this color up with a hint of orange, and it turns it into coral and salmon.  Now the color starts to vibrate with more energy, with feelings of balance, warmth, and enthusiasm.  Personally, in this new economy we live in, enthusiasm, warmth etc…all are feelings I like to emphasize.  And since I've moved into my new office, which is more of a coral or salmon shade, I'm feeling much more upbeat and I must say my mood is definitely more energetic!
I also have to say I really like these warm tones when mixed with last years shades of Turquoise.  It could be that the warm and cool shades in combination truly create a feeling of balance.  And isn't that something we all are striving for?  I also love these shades mixed with plum, charcoal, navy and greige!  Stunning in combination for sure.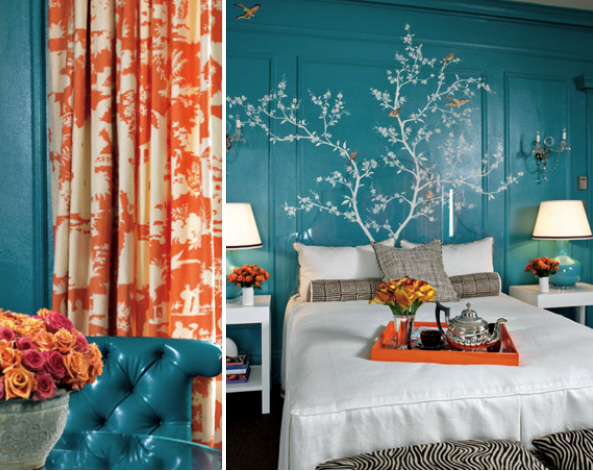 Pantone is suggesting that we "Let the bold spirit of Honeysuckle ( I say change that to read "from honeysuckle to coral")  infuse us, lift us and carry us through the year."  And, I concur with that for sure. So ward of the blues by adding touches of these warm and fun colors through accessories, fabrics, paint and even in your wardrobe.
What do you say, do you feel your energy shift with the colors you surround yourself with?
For more inspiration check out the slideshow video below, and share these ideas with a friend!
Happy 2011
Comments
comments