11 Tips on How to Display Your Flat Screen TV
Measuring a svelte 3 to 5 inches thick, plasma screens have literally altered the shape of home entertainment. They're revolutionizing the look of the TV room, too, as people discover inventive ways to integrate the sleek monitors into their homes. As an interior designer I get this question all the time…what do I do with my flat screen TV?  My biggest beef is when a room has a fireplace, TV and great outdoor view and all are separate.  Where does your focus go?  I always try to make it really easy to help the eye know where to land, and what the key focal point of the room is by combining the focus points together.  Below, are 11 ideas of what you can do with your flat screen TV! 1. Hang the TV on the wall, either over a piece of furniture that houses all your components, or simply over your fireplace to help maintain a single focus point in your room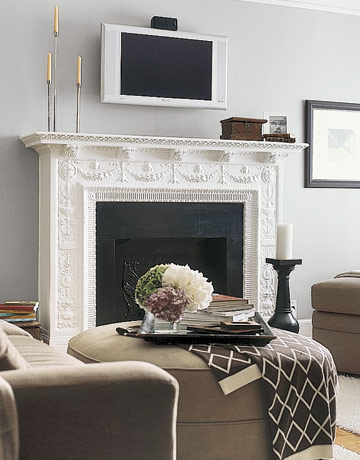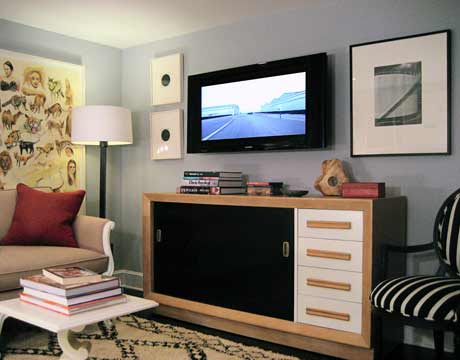 2. Double Vision Mirror mounts right over your (up to 42-inch) flat panel TV. When the television is on, the picture comes through the two-way mirror crystal clear. Turned off, it's a mirror only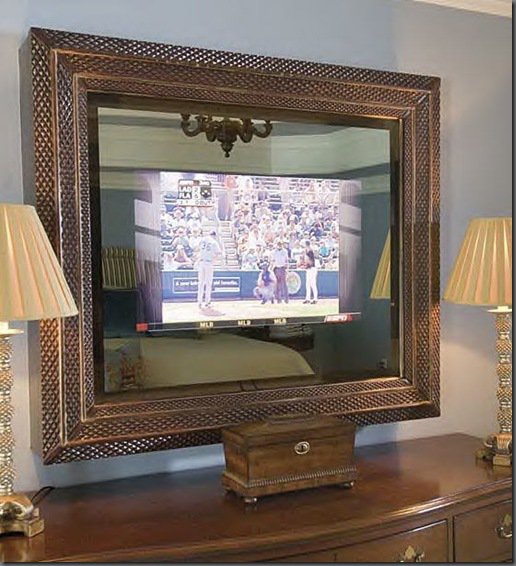 3. Conceal a LCD and plasma TVs behind canvases printed with reproductions of fine art. With a simple click of the special remote, the canvas rolls up for clear viewing.

4. or Hang a piece of art or mirror over the TV that moves aside or above with the click of a remote control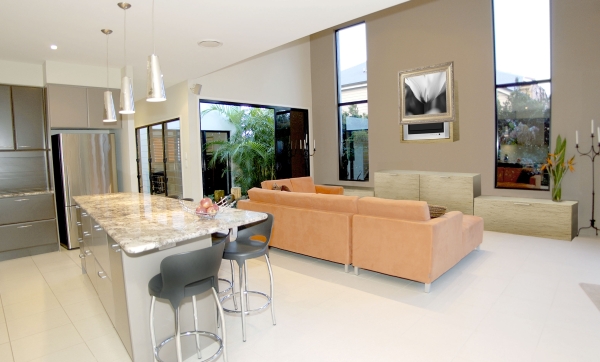 5. Frame the TV and use moving art on the screen itself during times of entertainment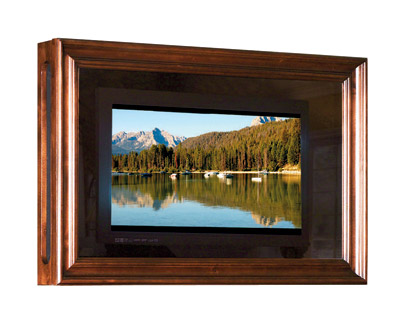 6. Cover with shutters, either painted or carved wood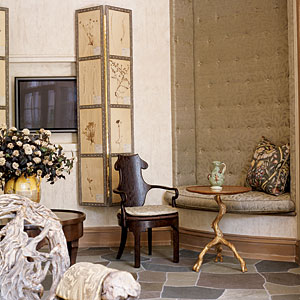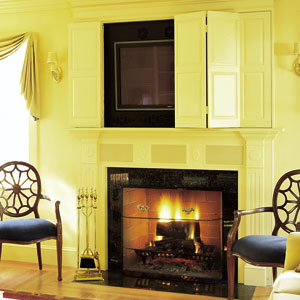 7. TV mechanism to pop up from a piece of furniture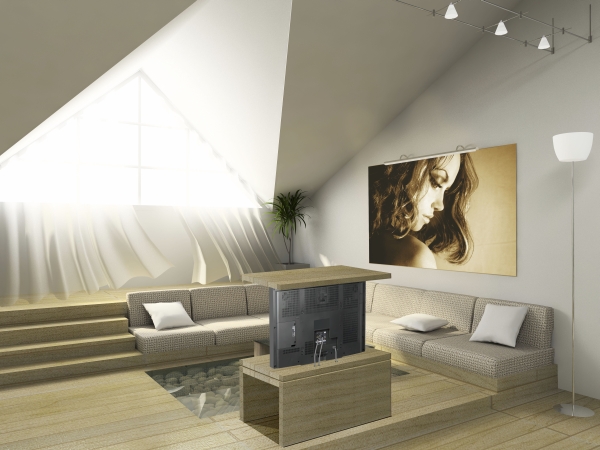 8. TV mechanism to drop down the TV from the ceiling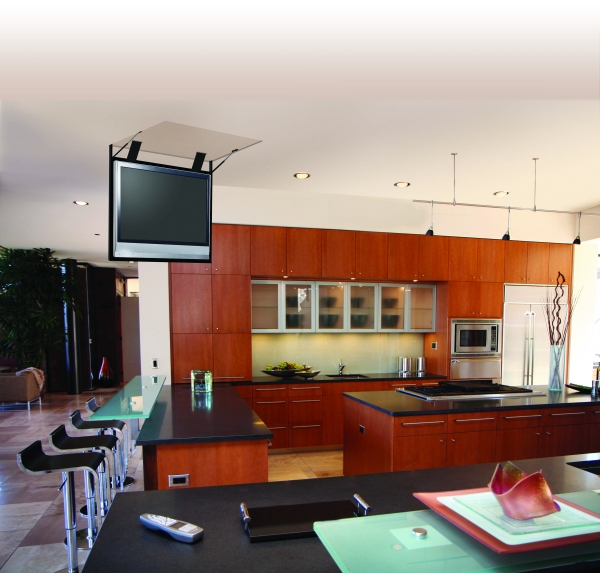 9. In a modern environment incorporate your TV into one of the new and fabulous modern entertainment centers.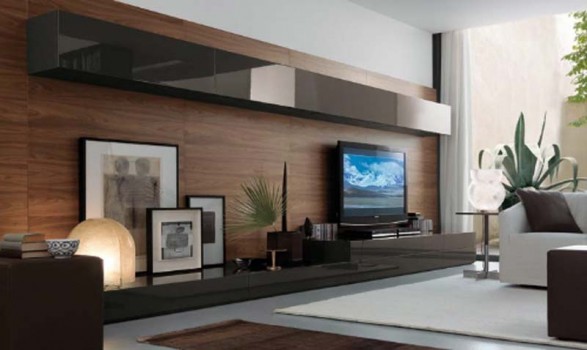 10. Or simply incorporate your TV into existing furniture such as a bookshelf
11. And the latest…a TV mechanism to slide out and pop up from underneath the bed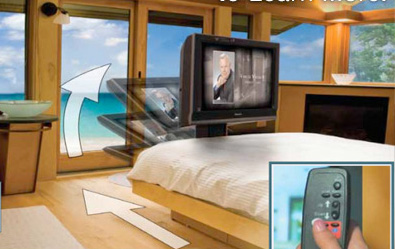 So…now you have some idea of what to do with your TV.  Leave a comment and let me know if I've forgotten anything, or your experience of working with your flat screen.  Cheers!
Comments
comments