Honoring our Dead
Dia de los Muertos (Day of the Dead) is celebrated throughout Mexico and the Southwest states, and coincides with the Christian All Souls and All Saints Days. Pictures of the deceased ancestors are placed on special altars with offerings of their favorite food and drink. Candles are lit to light their way home, and soap and water to freshen-up after their long trip back are also often placed on altars. Trinkets they were fond of, symbols they would understand, and gifts are left to communicate to them that they are always in the hearts of those they left behind, and that they are still part of the family even though they aren't physically with us any longer.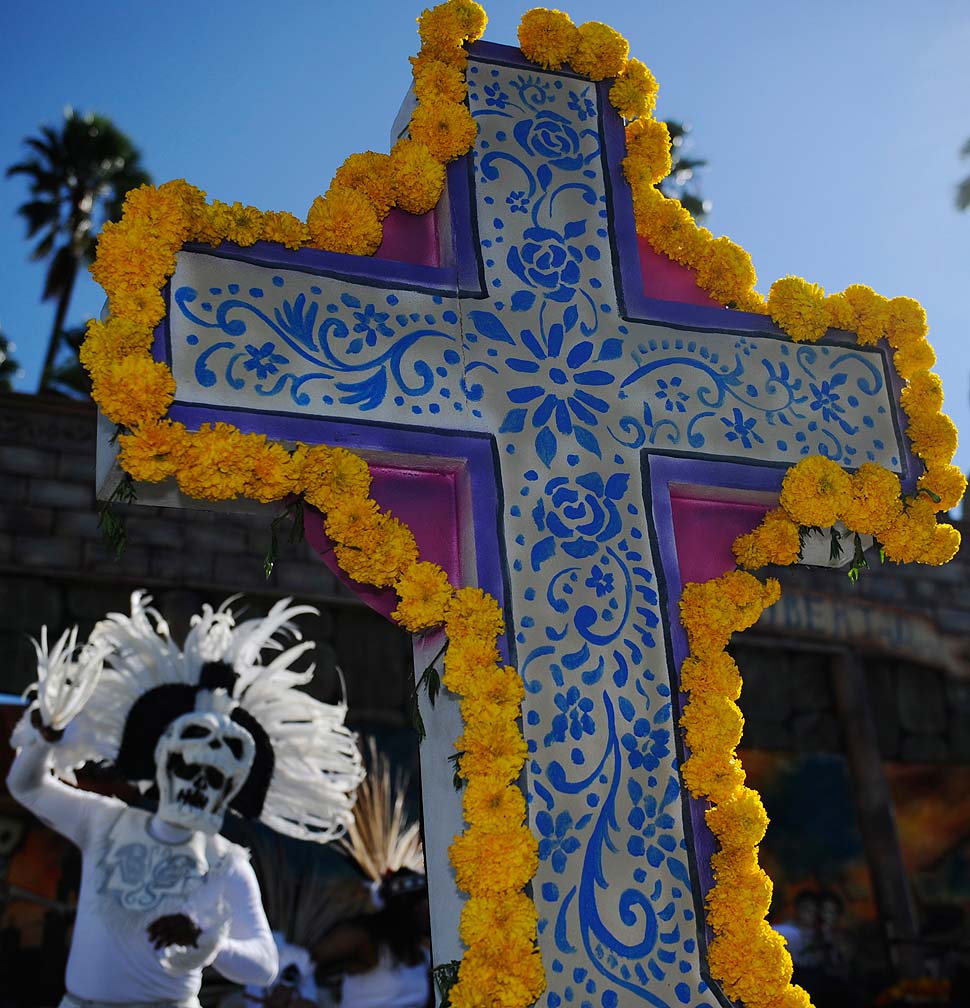 Families often spend time at the cemetery with loved ones, bringing food and drink along with all the other necessities for a picnic. However, at this picnic the deceased is the guest of honor. Dia de los Muertos is a time of joy because we know that we are surrounded by those that we love—both living and dead.    The Day of the Dead began as an Aztec celebration originally celebrated in August. Skeletons and skulls were used as symbols for death and rebirth. Instead of fearing death, they embraced it and considered it a "moving-on" to a higher level of consciousness. When the Spaniards came and converted the Aztecs, the Aztecs incorporated the symbols of the crucifix and devil into the celebration, which the Spaniards moved to November 2nd. All Soul's Day (sometimes called the "Day of the Dead") is always November 2 (November 3rd if the 2nd falls on a Sunday).   All Soul's Day is a Roman Catholic day of remembrance for friends and loved ones who have passed away. This comes from the ancient Pagan Festival of the Dead, which celebrated the Pagan belief that the souls of the dead would return for a meal with the family. Candles in the window would guide the souls back home, and another place was set at the table. Children would come through the village, asking for food to be offered symbolically to the dead, then donated to feed the hungry. Both of these holidays are really a celebration of Life, as it is believed that we move from the dream, or life…into reality and the light.
Celebrating our ancestors and our dead is truly a Little Bit of Beauty™!
How do you celebrate the members of your family and friends that have passed?
Comments
comments