Easter Sonoma Style™-Keep it Simple
It's that time again as spring comes into full bloom and we celebrate Easter, Sonoma Style™.  And in my home that means, keep it simple!
"They say" Simplicity is the ultimate form of sophistication…I think that was Leonardo DaVinci. And I agree. Here are the key elements to celebrating Easter, the blooming of spring and all traditions, Sonoma Style™.
1) Fresh Flowers:
Keeping it all white, or wild and colorful with spring blooms and spring scent. Use what you have for the container, and use live plants that you can then plant in your garden. Click the photo for more great flower and table ideas from All things heart and home.
2) The Eggs:
Instead of chemical dyes I'm all for natural vegetable dye's and novel ways to decorate your eggs with meaningful messages. In an Easter blog I wrote years ago about where our easter celebration traditions come from, I found that…
"The Easter Egg is associated with beliefs of particularly ancient origin. The egg was an important symbol in the mythologies of many early civilizations, including those of India and Egypt. It was commonly believed that the universe developed from a great egg and that the halves of its shell corresponded to Heaven and earth. The egg was also connected with the springtime fertility rituals of many pre-Christian and Indo-European peoples, like the old Cretans, and both the Egyptians and the Persians made a practice of coloring eggs in the spring."

Therefore, I say keep it simple.
3) The table:
In our home celebration revolves around the table filled with family and friends. And because we live in Sonoma County it's often outside. We begin with an easter egg hunt for our grandchildren and then we move to the table.
Filled with fresh and local produce, baked goods and great wine, and whether buffet style or a more formal sit down, it's easy, effortless and oh so good. Which leaves the focus, love and attention for each other.
Keeping life simple, and celebrating each other is after all what it's all about, right? Whatever your belief's, celebrate Easter with the spirit of rebirth and renewal.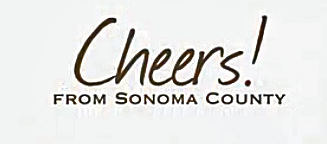 Comments
comments