Christmas Decor-Simplifying the Season
It's official.  We are not putting up a Christmas tree this year.  YIKES!
Christmas has always been my favorite holiday to decorate for.  However, my husband and I decided that we would try a year with out one, and we wouldn't buy any new decorations to create our Christmas cheer.  All this in an effort to simplify an otherwise crazy season, and practice my concepts of Slow Home (Slow, Simple, Sustainable, Personal & Beautiful). Being a designer, this of course is a challenge.  Plus, I feel the added pressure of keeping our grand daughter thoroughly enthralled when she comes to visit as her other two grandmothers have trees!  And, being that she loves bling, the lights are a BIG hit.  OK, so there might be a bit of competition here, I'll admit it.  And, I can do this…I do love challenges.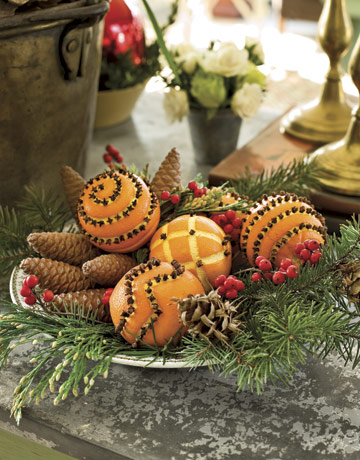 It turns out that I was half way there as the color scheme in our home is terra cotta, red, navy, emerald, tangerine and gold (at least in the dining, living area), and that feels like Christmas already!  So, I focused on adding lots of little white lights; with an abundance of natural greens from the ranch; a few gold, red and green ornaments; Cranberries, oranges, tangerines and nuts; and I spread it all throughout the house.  Then I baked some highly decorative cookies.  I turned on my itunes Christmas play list…and, the end result…our home feels like Christmas: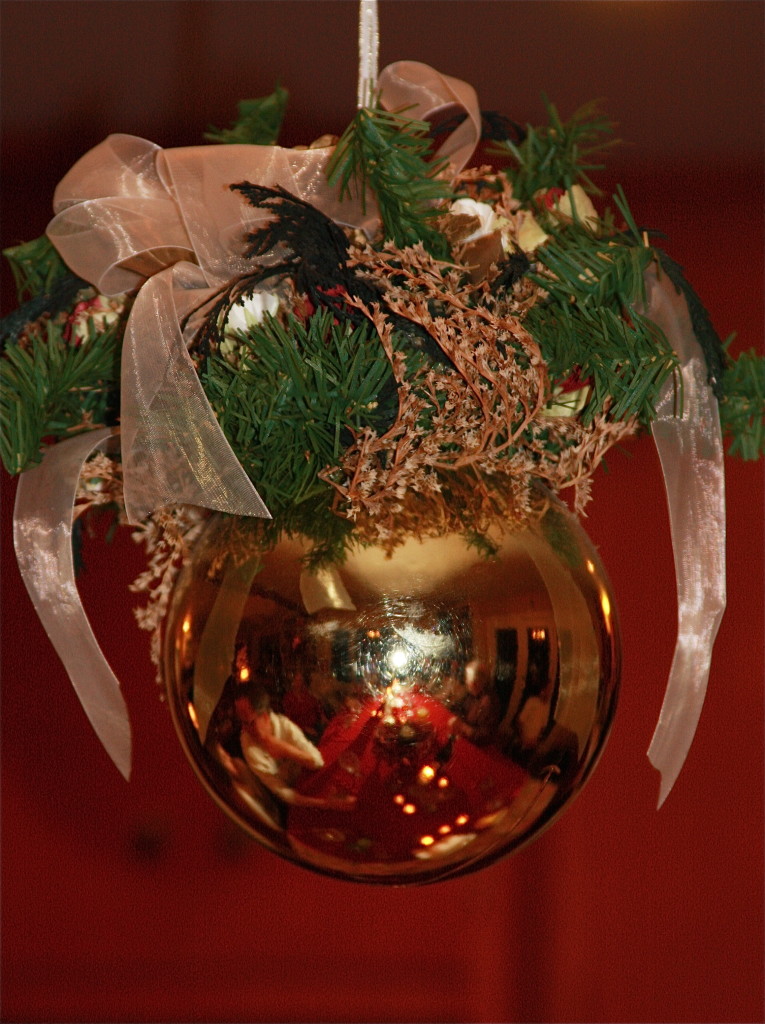 sparkly lights
the smell of pine
an abundance of good cheer
touches of Christmas everywhere
we spent no money
it took me three hours total to set up
And clean up…will be a breeze!
Not everyone has a traditional Christmas Color Decor…so for those of you who don't, check out the slideshow video below.  There are lots of cool ideas from simple to traditional in as many color stories.  I'm betting you can find something that works for you.
What can you do to simplify your holiday season?  Please leave me a comment, I'd really like to know!
Comments
comments