Blu Home-Modern Architecture Sonoma Style™
Have you heard about Blu Home? If you like Modern Architecture, Blu Homes are a serious alternative to custom building a home. And here in Sonoma County, they fit right into Sonoma Style™ seamlessly, as they blend into our rolling landscape all the while taking advantage of our spectacular views!
Several years ago I wrote a blog post on one of my favorite pre fab designed homes called the Glide House. Originally designed by Michelle Kaufman, the glide house plans have been purchased and updated to be even more sustainable then it was by…Blu Home.
At the time I was all excited by the concept of a modern and up to date design for a prefabricated home. Today there are even more options, with even more reasons to purchase a prefab.
Several weeks ago I had the opportunity to tour their state of the art building facility here in the North Bay and see how streamlined and really efficient their building system is.
Here are a few reasons why I'm a big fan:
The building process is simplified to the nth degree.
From design to installation, Blu manages the process every step of the way.
Their typical building process is estimated to be completed in 6-9 months. This time frame is much shorter then the traditional homebuilding process, which is often 12-18 months or more.
The sustainability factor is huge, from recycled steel for the frames to most finishes and surfaces.
These same steel frames make your home virtually indestructible and so much more durable than what a historic prefab has been. The steel frame also allows for easier installation as it unfolds upon delivery, much like origami.
Energy efficient, certified LEED designs; Blu homes are fit to the weather patterns of the building site which offers the most cost effective energy savings available. High-performance materials and systems, such as Energy Star certified appliances and regulated interior climate reduces monthly energy costs drastically.
Technologically smart, from it's heating systems to it's lighting systems. It's a home built for the future.
Quality eco-friendly materials make Blu homes healthy, durable, and low-maintenance.
There are countless floor plans and finish combinations so that no two homes have to be the same.
They are great for development projects as well, using the different floor plans can diversify the project, yet they blend well together.
With a predictable cost and timeline there are no surprises on that score. Customer's receive a fixed bid for their entire project at the time of contract signing. Blu Homes works with you to tailor your project design and scope to your specific site and needs. From there, pricing is based on individual projects and accounts for services such as excavation, foundation, utilities, decking, driveways and more.
Blu Homes are designed and constructed to meet your local building code.
They fit into virtually any terrain, from the east coast to the mountains; beach front property to the desert.
You can finance a Blu Home like any other new home, through the use of a construction loan and permanent financing.
And as a modern home, it's a great back drop for your unique stamp that will make it your home.
All in all, Blu homes are a very viable alternative to building the modern home of your dreams. What do you think? Are you in, or out? Click like below if you think Blu Homes are a good idea! And…
Check out the video below for the many benefits of a Blu Home.
See how an actual Blu Home unfolds here in Sonoma County.
If you or anyone you know is interested in owning a Blu Home here in Sonoma County, give me a call. I can help you find the perfect spot, and set you up with Blu's Wine Country Expert, Carrie Maudlin.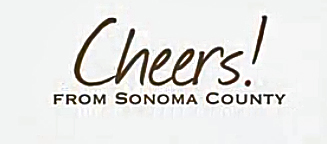 Comments
comments